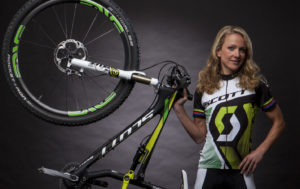 In this Wee Chat we talk again with 3xoff-road World Triathlon Champion, Lesley Paterson, and about the XTerra Worlds in Maui. If you didn't tune into Part 1 yet, check it out on WeeChats.com first.
In this part 2 of the conversation, she talks about knowing what works for her, and her normal pre-race routines, and the self-talk she uses to remind herself of the hard work she has put in while training.
When facing the challenges that come during the race, Lesley focuses on letting go of the uncontrollable difficulties that come along the course, and fully committing to the controllable aspects of her race, which are pretty important from a psychological perspective. At one point during the race, Lesley specifically releases the focus of the outcome and allows her body to perform. In this Wee Chat she also talks about the lessons she takes away from her experience including the magic of actually doing the race.
So, enjoy this second part of this Wee Chat with Lesley Paterson as we celebrate her accomplishments on the elite stage as an off-road World Champion Triathlete.
Websites: http://www.lesleypaterson.com
Email Contact: http://www.lesleypaterson.com/contact/
Twitter: @lesleydoestri
Facebook: https://www.facebook.com/lesley.paterson.5243
#cycle #run #bike #swim #triathlon #Triathlete #elite #LesleyPaterson #mentalskills #sportpsychology #maui