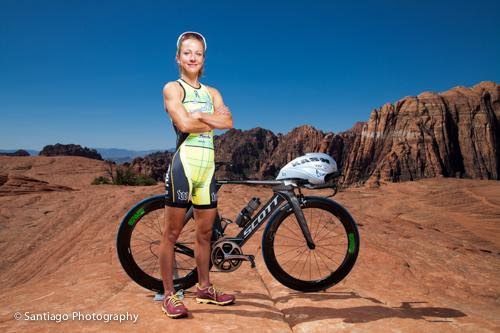 As a result of her endless dedication and unstoppable spirit, Lesley Paterson is a three-time world champion in the sport of triathlon, an entrepreneur, actress and film producer.
Lesley currently holds the title of Xterra World Champion, and has recently won the last 6 Xterra races that she has competed in. In addition, Lesley competes in on-road triathlons, trail runs and mountain bike races. This year she won the highly regarded Whiskey 50 which took place in Prescott, Arizona.
Formally trained in acting with a master's degree in Theatre Arts from San Diego State University, Lesley has also appeared in nearly two dozen independent films and has been highlighted in dozens of publications worldwide, including feature articles and covers for such publications as Triathlete magazine, Inside Triathlon magazine and Lava magazine.
Lesley is also the owner of Braveheart Coaching and Braveheart Bootcamps, based in San Diego, CA. She coaches athletes all over the world, and holds several training camps throughout the year.
To learn more about Lesley Paterson visit her website at http://www.lesleypaterson.com or visit her Facebook page at http://www.facebook.com/lesleypatersoninc.
Posts relating to Lesley Paterson