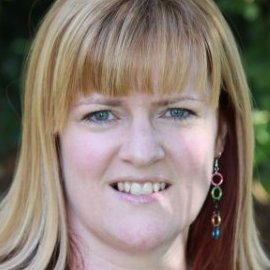 I'm so glad you made it! Welcome to this exciting project.
This 'Wee Chats with Brilliant People' series has come about because I love talking with and listening to high level performers, no matter what the arena in which they perform…the board room, playing field, on the stage, or behind a camera.
This delicious series all started right before a Wee Chat with my good friend and elite athlete, Lesley Paterson. Her Scottishness made me think of the "Wee" (meaning "small" – and she is also wee herself!) and her Brilliance made me think of, well, the "Brilliant People" part. Five minutes before I did the very first interview with her in 2011, I realised that I wanted to make a series out of it and use it to help other people understand the minds and passions of the best and what they have done to help themselves in the way that they think, feel and perform.
This is a project that I am passionate about because we get to learn from the best; to get a sense of what we can do to think like a Pro (performer). I'm a firm believer in learning from the very best from all walks of life.
Something about me? Well, I have been in the Sport Psychology field since 1993 after my Master's in Sport Science, and, having studied in the UK for all my formal education (I have a PhD in Sport Psychology from Liverpool John Moores University), I moved to California in 2000; I have been here ever since with my lovely hubby. I have traveled the world working with Olympic and World-class elite athletes from many different sports, including work at the Olympic Games itself. In addition to sport, I also have a passion for the performance aspects applicable to the arts. My training philosophy for top mental performance focuses on constructive thinking which has the foundation of balance as the core.
I'm now a Professor at John F. Kennedy University in the San Francisco Bay Area and Chair the fabulous graduate Sport Psychology Program there. Another of my passions is supervising and mentoring trainees for certification, so contact me directly if you're interested in how to go about doing this either during your formal education: arhodius@jfku.edu or post-graduation: WeeChats@gmail.com
Now, sit back, subscribe to the series and you'll be informed of new interviews as they get developed and posted. Enjoy the ride and keep Being Brilliant!