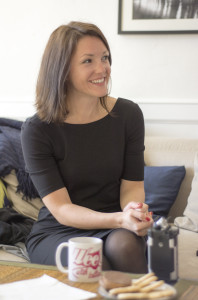 In this WeeChat, the amazing musician, Ruby Biloskirka-Conley, talks about the mental aspect of being a musician and how she prepares for her multiple roles within the music industry.
Ruby has been a musician most of her whole life, since the age of 4 she has been playing the piano which she started outside of Boston, MA.  Her love for music stems from her parents belief that music is an essential piece in someone's development.  They encouraged her to play in community and school events as well as to compete in state competitions.  It was in high school where her interests in music increased through participation in numerous rehearsals and stage productions. After high school Ruby went to Berklee College of Music and finished her studies there in 2009.  Since then she moved to Los Angeles and has been a part of numerous entrepreneurial exploits. These include working in the music industry as a musician, artist management, music director, hosting clinics and teaching, and philanthropic endeavours.
As a musician she has had the great opportunity to work with American Idol, The Voice, Disney, Nickelodeon, X-Factor, and record with major label artists.  Through these opportunities she has been able to show her leadership skills and what it takes to be successful in this tough industry.
Ruby currently manages three artists and is one facet of the industry that shows her ability to take on multiple roles in this environment. She also serves as a music director to three other artists.
She is also the youngest faculty member in the Keyboard Department at Musicians Institute College in LA.  Through this organization she has been able to help mentor hundreds of students and provide real life experience as to what it takes to enter the music industry.  She also serves as an Alumni Ambassador at her alma mater Berklee College of Music, which allows her to be a liaison between staff, students, and the music industry.
Some of those philanthropic endeavours are working closely with Little Kids Rock, Big Brother Big Sister, and Aspire2Inspire.
So, you can see that Ruby has taken on multiple roles within the music industry and stands out as a leader who gives her all. Being on top of her mental game is essential in helping her have the mindset to commit herself fully to each role.
To follow Ruby, go to her Facebook  Twitter and Instagram